It is possible to redeem your Insider Dollars both in-store and online!
1. Redeem your Insider Dollars online
You must first login to your Insider account.
You can view your points balance via our Insider Rewards Dashboard.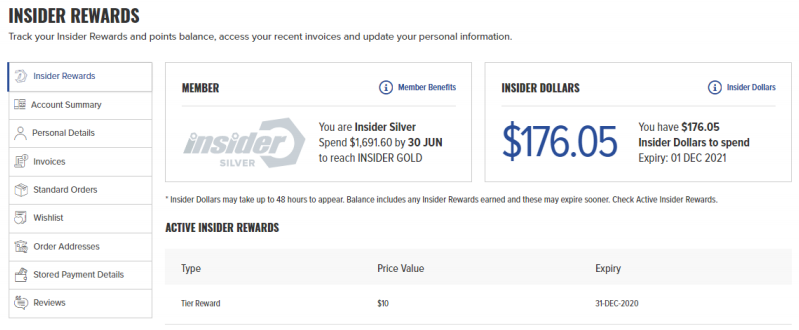 2. Add your items to your cart
on the checkout page you will be given the option add an amount of Insider Dollars to redeem. Note - it is only possible to redeem whole dollars at a time.

3. Once Insider Dollars are redeemed
The total value of the order will be recalculated. Please be aware that you cannot redeem your Insider Dollars on all products in our range.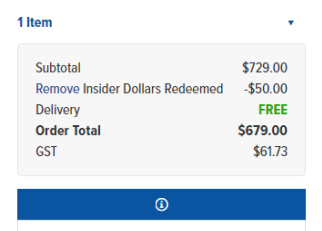 4. Once the order is processed
The points will then be deducted from your account. Please note—if you do not have any points to use, you will not see the option at check-out.
Refunds
If an online order is refunded, the Insider Dollars will automatically be credited back onto your Insider account.
If you have any further queries, please contact Insider Rewards via customer care.