1. When attempting to login to your account, please click on forgot your password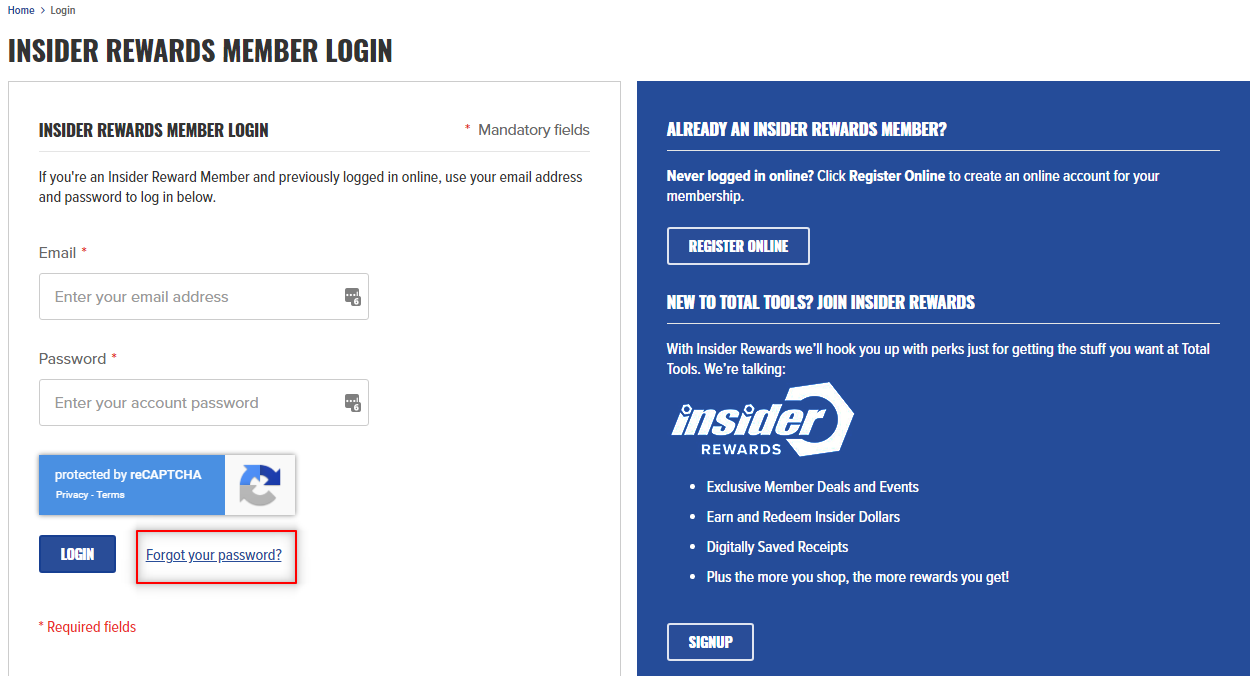 2. Enter the email address associated with your Insider Rewards account: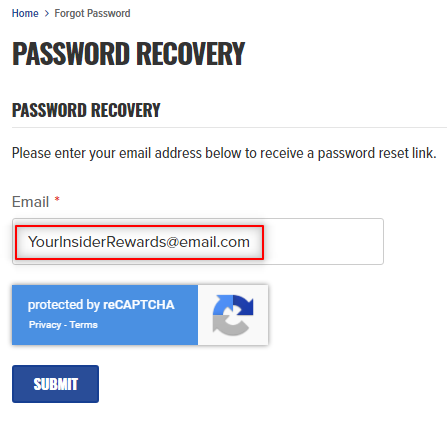 3. We will then send an email to you with your password details:

What if the email does not arrive?
Please check your spam or junk folder, the email may have ended up there.
It may be the case that you used an alternate email when signing up to Insider Rewards.

If this is likely, please try any alternatives. If unsuccessful either create a new account, or contact Online Customer Care for further assistance.