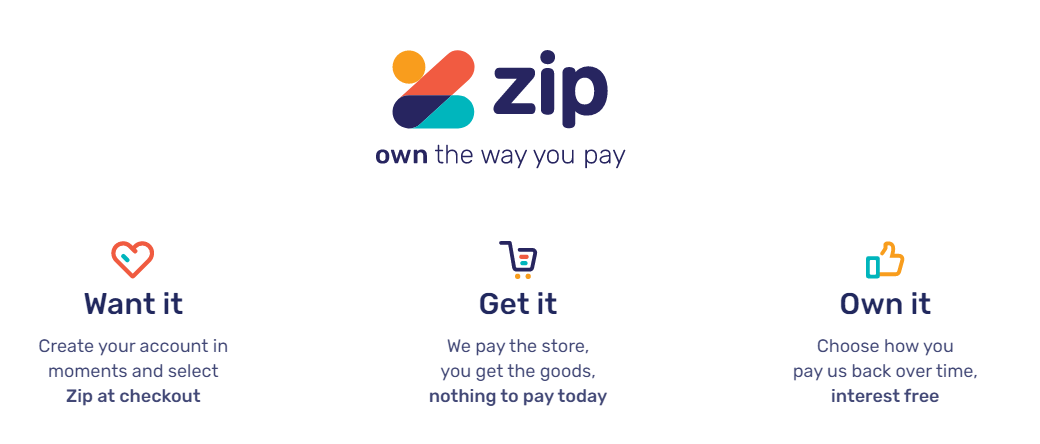 You can start using Zip after going through the quick sign-up process.
Once you've signed up and been approved, you can make a purchase immediately.
Online: Select Zip as your payment method during checkout.
Instore: advise the store staff you'd like to pay with Zip during checkout.
Once you've made a purchase, you choose how you'd like to repay.
You can choose a weekly, fortnightly or monthly repayment schedule.
A minimum monthly payment of $40 is required.
To avoid the $6 monthly fee, you need to pay off your purchase by the end of the month you receive your statement. You'll receive your statement on the first day the month following your purchase (which is why you get "up to 60 days" fee free). After this date, a $6 monthly fee will be added to your outstanding balance.
All payments are 100% interest-free and you can sign up for direct debit so payments are made automatically from your bank account or credit card according to the repayment schedule that you've chosen.