To manage your Insider Rewards communication preferences, login to your account via the website (desktop or mobile) or login via the Total Tools Insiders app.

Website Login
1. Login to your account and select Insider Rewards

2. Select Personal Details and change the preferences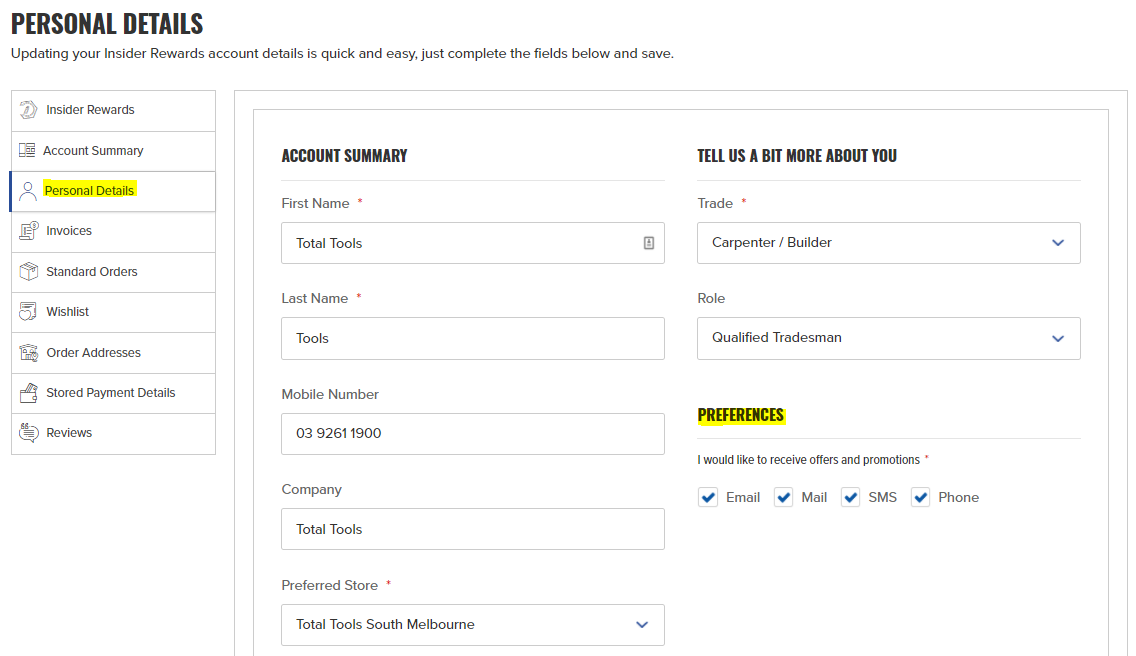 Please note that if you opt out of both SMS and email communication, you will not be eligible for Insider points on purchases online and in-store.