If you frequently need to order the same tools or products, you may be better off creating a standard order. A standard order allows you to easily add the same products to your cart with one click, instead of re-adding multiple items to your checkout cart.
Step 1
Go to the page of the product you would like to add to your new standard order. You can have multiple standard orders with differing products in them.
Click "Add To Standard Order", and select a pre-made list or create a new one.

If you are creating a new standard order, you will be prompted to name it and provide a description.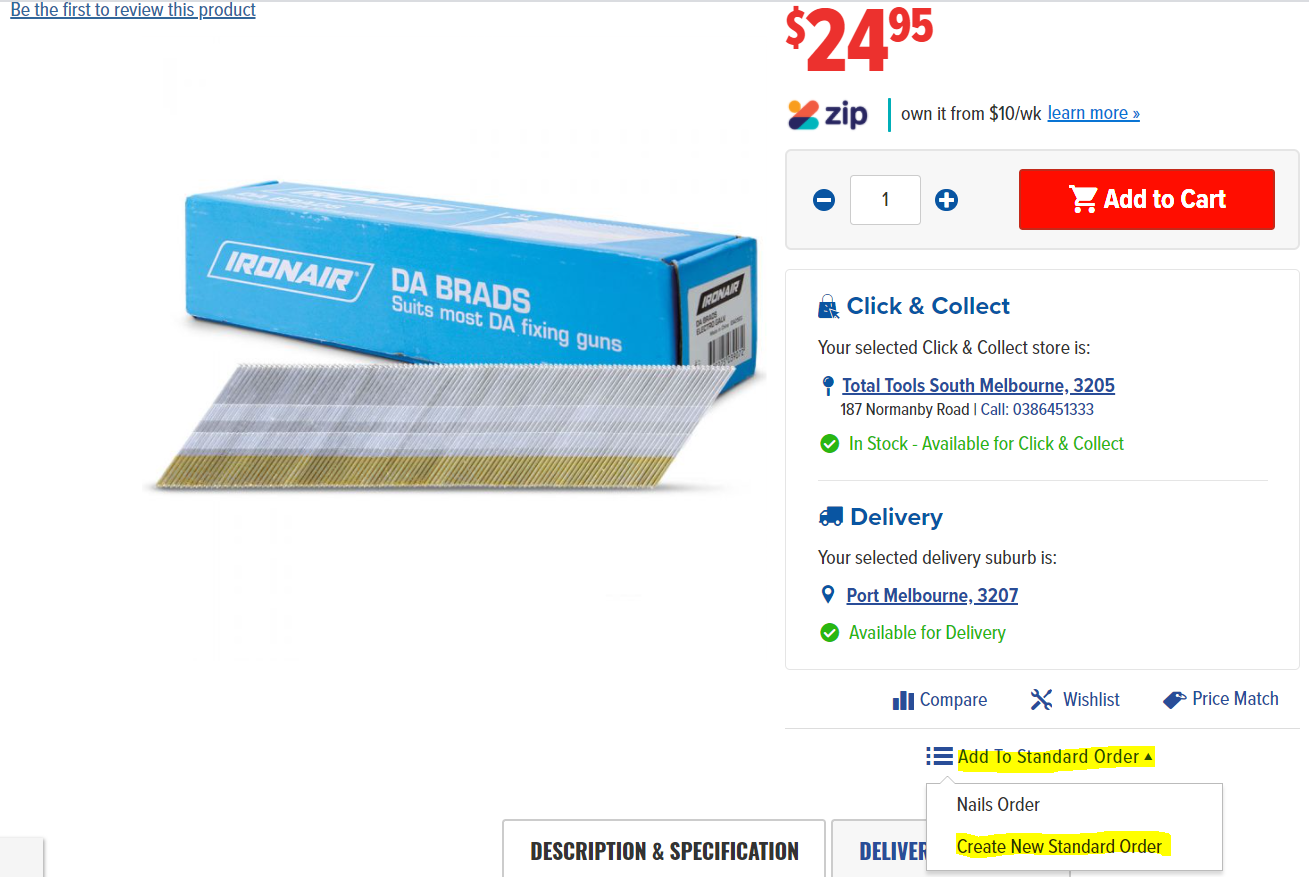 Step 2
Once you have selected a standard order list, a confirmation will appear it has been added.
You can continue this process by adding as many products as you like.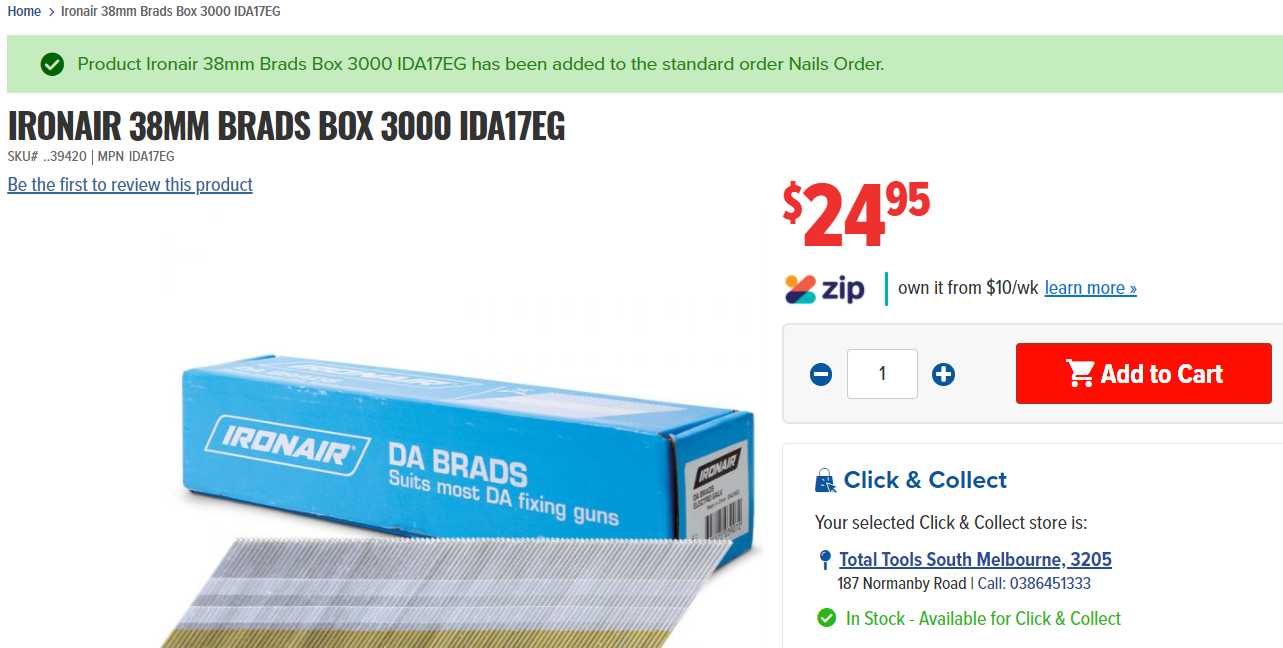 Step 3
You can easily review and create as many standard orders as you wish in your account section.