If you are trying to contact your nearest Total Tools store, you can click Store Locations at the upper part of the page. Put in your postcode and click Search.

It will show you the list of Total Tools stores near you, along with the address, phone number, and email address: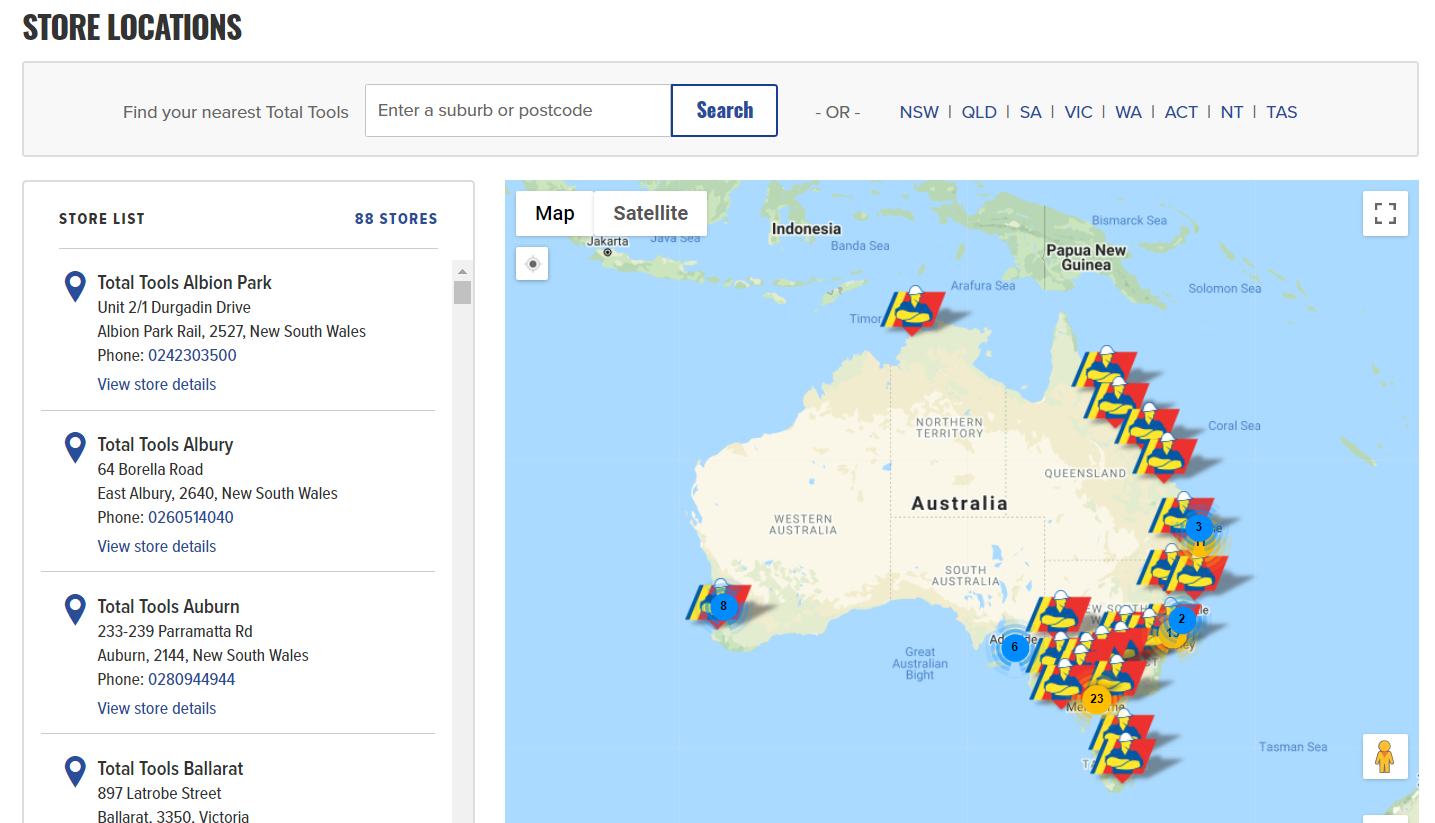 If you have been unsuccessful contacting your local store, please try again during less busy periods, or send an email instead.
Store feedback
By filling out the customer care enquiry form and selecting the appropriate store, you can provide positive or negative feedback to the store's manager, franchisee, and regional manager.