Track shipment link
By providing the email address which made the online order, along with the online order ID you will be presented with the latest tracking information.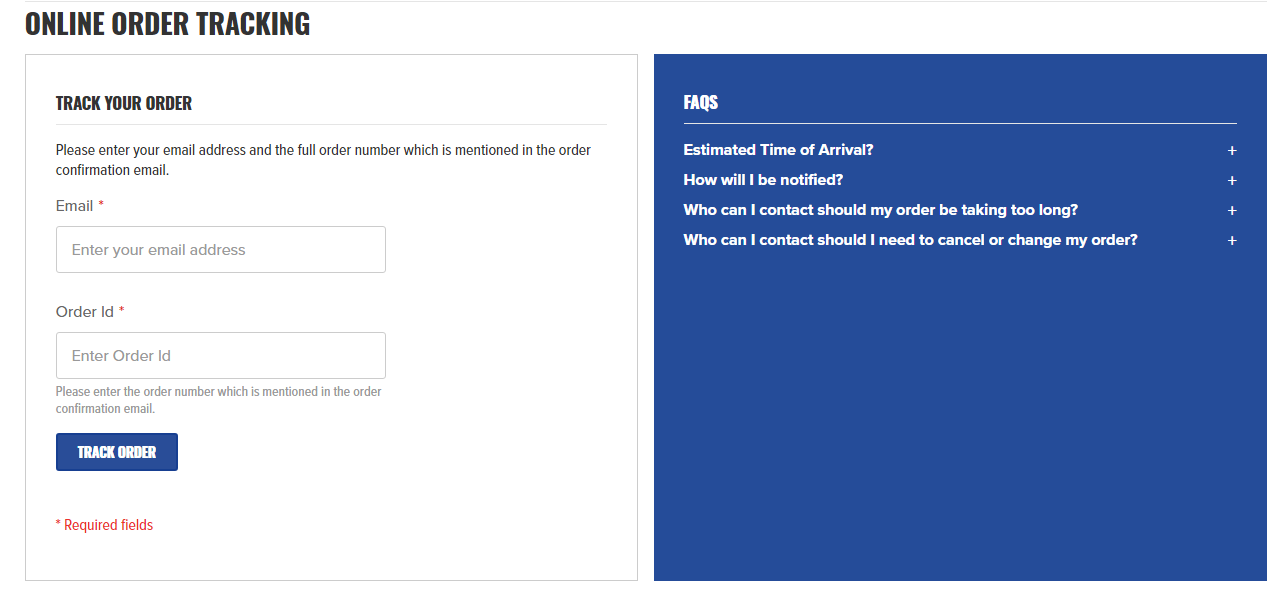 Your Account
If you login to your account, in the invoices section you can track your shipment. If the order has not yet been processed, it will indicate the general store area which has been assigned the order.

When should I receive update notifications?
You will receive an email and SMS notification at every stage of processing (once booked/ready for collection).
Delivery Booking Notification - it will include the tracking details so you can track the delivery
Pick Up Notification - when the courier collected the parcel from the store
On Board for Delivery Notification
Online Order Number
Your order confirmation email contains your unique order reference (this is also the tax invoice number).
The order is allocated to the closest store with stock. Stores process orders within 48 hours, unless it contained a special order item which required back-ordering. In these circumstances, please allow 5-14 business days before dispatch.
Delivery Tracking
Once your order has been picked up by the courier, you will receive an email and SMS, if your mobile phone number was provided, from our logistics partner, Shippit, containing a tracking link for your order.
As your order progresses you will receive an email and SMS, if your mobile phone number was provided, on the day your order is due to be delivered.
Once your order has been delivered you will receive one last email to confirm that is has been delivered. Proof of delivery (POD) is available on request.
Should you have any questions about your order once it has been despatched please contact the courier directly as supplied in your tracking link or contact customer care.
Please note: some couriers utilise independent contractors & 3rd parties for remote areas, the tracking updates may fail to update although the goods are still in transit.