If you are looking to price match and utilise Total Tool's "Low Price Guarantee", simply visit a Total Tools Store with evidence of a cheaper price (print out or website link). We will verify the price, and then immediately match any current advertised price (Terms & Conditions apply).
Price match online
The easiest way to price match online is to visit the product page you're looking to match and submit a price match request.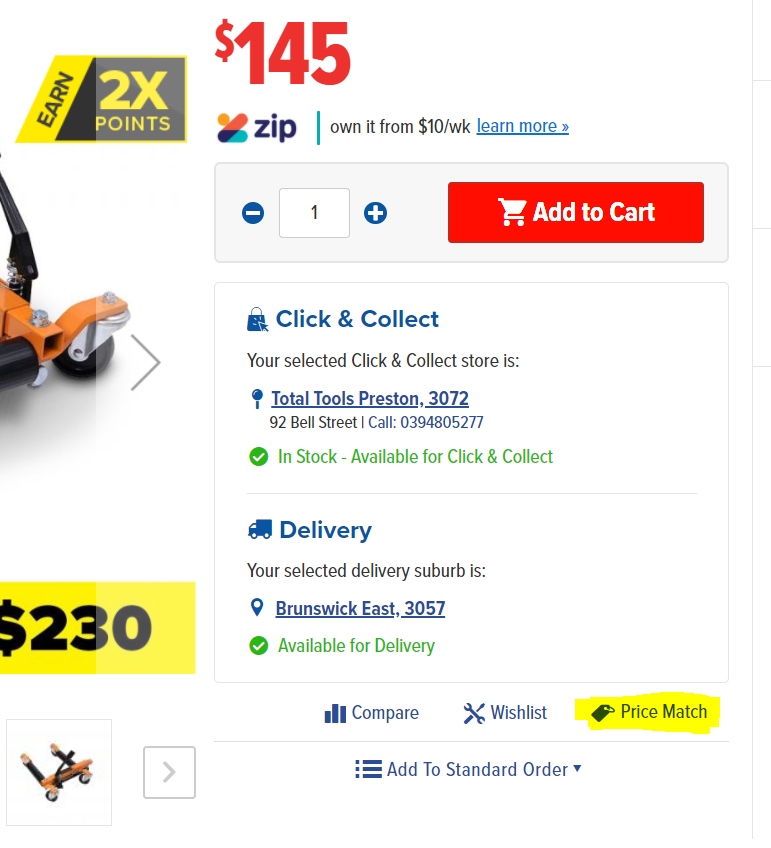 By clicking the "Price Match" button, you will be prompted to fill out the competitor's product information so it can be verified swiftly.
Price Match from the product page: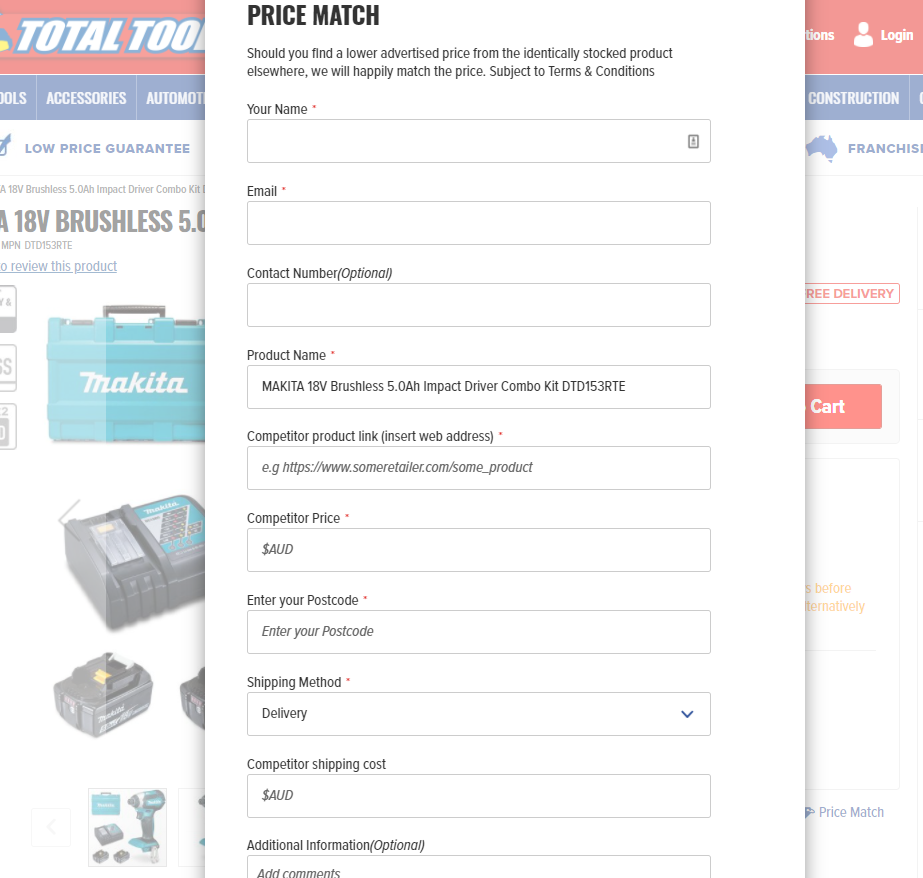 Once submitted this will be verified by the online support team. If it meets the terms & conditions, the price match will be honoured and a discount voucher code provided for you to use.