One of the benefits of having an Insider account means you can easily access past invoices. This can be done by logging into your account via our website or the Insider Rewards app.
Website Account
You can login to your profile through our website and view your invoices under the 'Invoices Tab'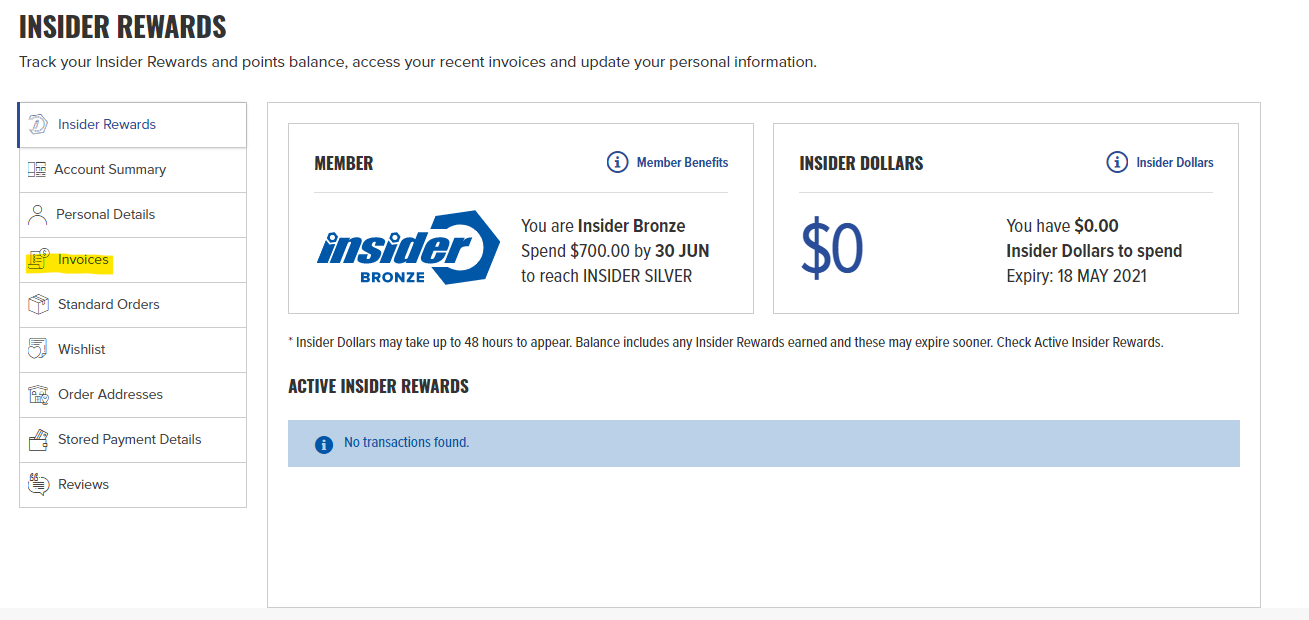 Insider Rewards App
You can update your personal details on the Insider Rewards app under the 'Invoices' section.
If you have any further queries, please contact insider@totaltools.com.au